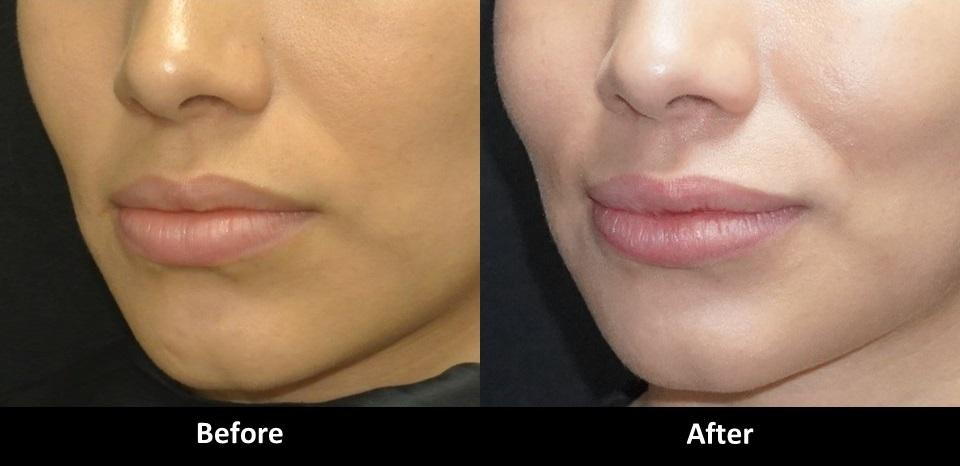 Do you want to enhance the appearance of your lips without looking like you've had something done? If so, then Volbella is perfect for you.
Volbella is a dermal filler in the Juvederm family which is used to restore volume to the skin. The active ingredient in Volbella is called hyaluronic acid. This is a sugar that's naturally found in your body. It draws water into the areas where it is placed to volumize and fill in wrinkles and folds. The difference between Volbella and other fillers such as Voluma and Vollure is that the amount of hyaluronic acid is low. What that means is that it doesn't draw in as much water as other products. This makes it perfect to treat fine lines around the mouth without making it look filled. When Volbella is used in the lips, the results are very natural and subtle, which is what most people prefer nowadays. The times of having huge lips have come and gone.
What is a Volbella treatment like?
Before your treatment with Volbella we'll take pictures of your skin to monitor your progress. Then we'll apply numbing cream on the area for about 15 minutes. After that the skin is cleaned with special products to minimize the risk for infections. Several small injections are made as Dr. Alex places the product in the appropriate places. The treatment itself only takes a few minutes.
Volbella Demonstration
When will I see results after a Volbella treatment?
The great thing about Volbella is that you'll see your results right away. Sometimes the results look a little bit exaggerated because of swelling. That will go away within two weeks, when you'll see your full results. Dr. Alex recommends returning at that time to take pictures and look at the results. Small changes could be made at that time if the results aren't perfect.
How long will the results with Volbella last?
Unlike other products such as Restylane or Belotero, Volbella is made using a new technology called Vycross. This allows you to enjoy your results for longer than with other products. Most people enjoy the results from their Volbella treatment for a year or longer.
What should I do after a Volbella treatment?
After a Volbella treatment avoid heat exposure, alcohol consumption, and strenuous exercise for 24 hours. Dr. Alex also recommends icing the area as much as possible for five minutes at a time for the first week. This will help reduce the swelling. To further reduce any swelling sleep on an extra pillow to keep your head elevated overnight and avoid salty foods for a few days.
How do I know if I'm a good candidate for a Volbella treatment?
The ideal candidate for a Volbella treatment is someone with fine lines around the lips or someone who wants a natural enhancement of the shape and size of the lips.
Dr. Alex has performed over 10,000 cosmetic treatments with many satisfied patients. Contact us to schedule an appointment for a free consultation with Dr. Alex in our Encino, CA office.