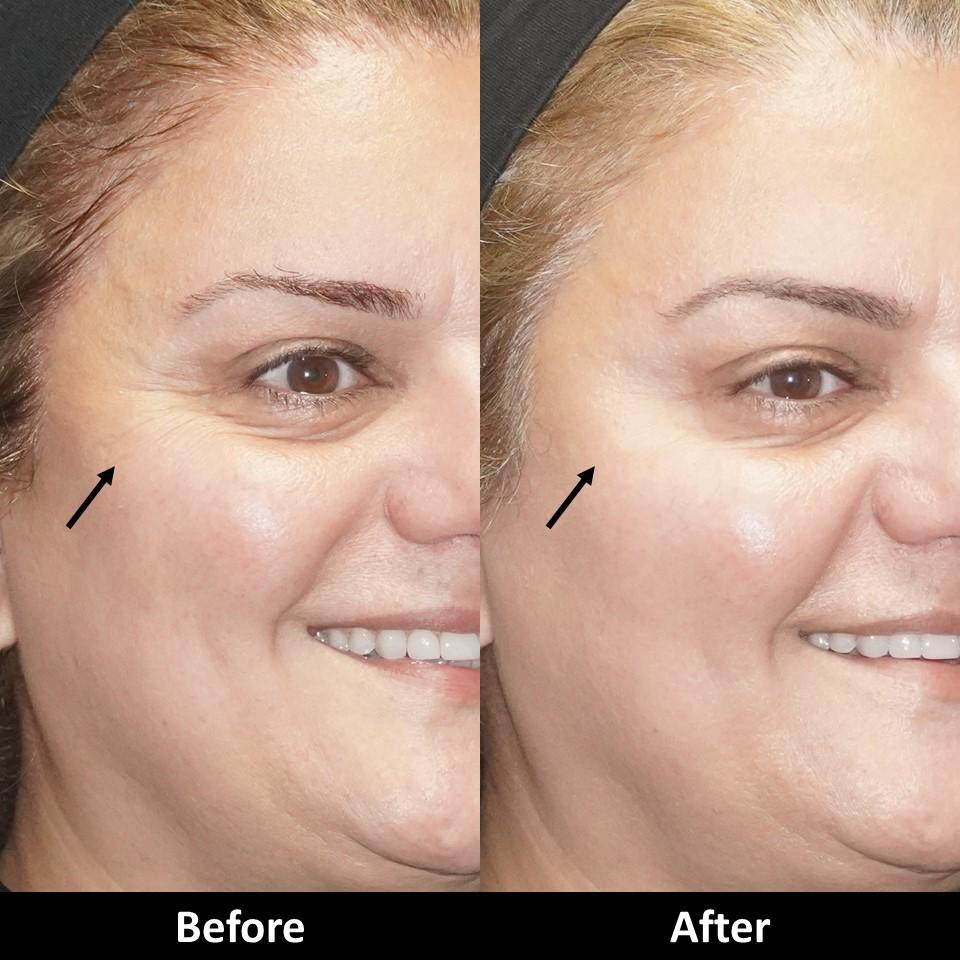 Could Botox be the right cosmetic treatment to improve your skin? Whether this is the first time you're turning to cosmetic medicine or you're a cosmetic veteran, Dr. Alex, medical director, understands just how important it is to determine which treatments are going to give you the results you're looking for. We are happy to offer Botox injections to our Encino, CA patients at A E Skin. Wondering if Botox is right for you?
You want to treat dynamic wrinkles
Static and dynamic are the two types of wrinkles. Static wrinkles develop as a result of gravity, sun damage, and age while dynamic wrinkles develop as a result of repeated facial expressions such as squinting or smiling. If the wrinkles you want to treat appear more prominently when you smile or laugh (think, laugh lines, and crow's feet) then these types of wrinkles can be treated with Botox.
You have moderate to severe facial wrinkles and folds
If you are dealing with severe facial wrinkles you may be concerned that you'll need to rely on cosmetic surgery for results; however, Botox can treat everything from minor to severe wrinkles of the face and neck. If you want to smooth away forehead wrinkles, furrow lines (between the brows), wrinkles around the eyes, or lines around the mouth, nose, and chin, then Botox is the way to do it.
You want to prevent wrinkles and lines
Yes, Botox at our Encino office is also an ideal option for those looking to prevent those early signs of aging. Men and women in their 20s often turn to their dermatologists to get Botox. Botox is a simple treatment can prevent lines from forming in the first place. Botox is a quick, easy, and relatively painless anti-aging option.
You're looking for temporary results
This might seem like an odd request, but we know that for some patients who are new to the cosmetic world, they often don't want to dive right into treatment because they are concerned that they won't be happy with their permanent results. Botox makes it possible for those curious Encino patients to try out cosmetic treatments to improve their appearance. If they find that Botox isn't right for them then results will fade in about 3-4 months, but if they love the look Botox injections provide then they can turn to our Encino, CA, team for maintenance treatments three to four times a year.
Dr. Alex has performed over 10,000 cosmetic treatments with many satisfied patients. Contact us to schedule an appointment for a free consultation with Dr. Alex in our Encino, CA office.