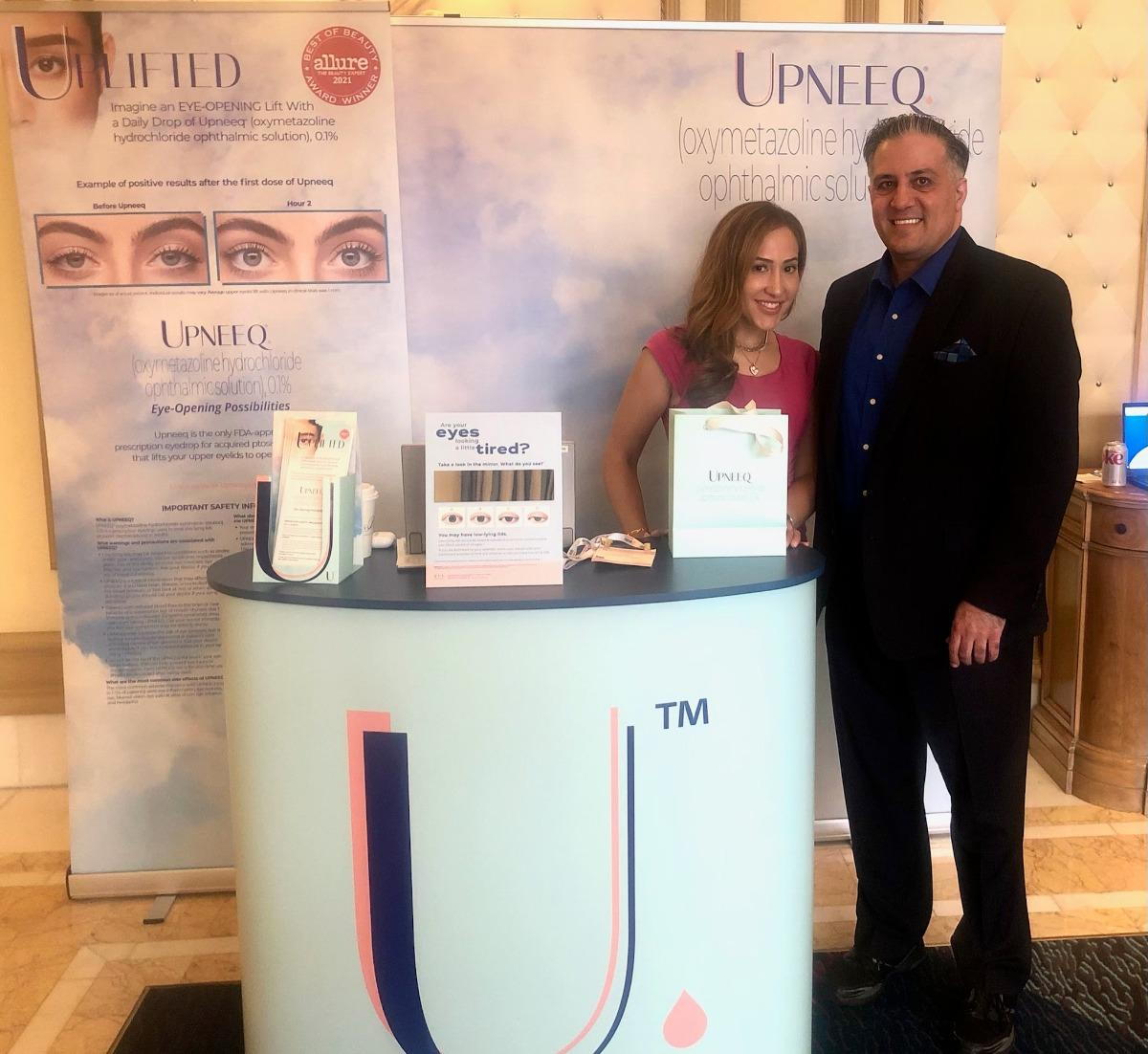 Dr. Alex attended the Vegas Cosmetic Surgery conference at the Bellagio hotel in Las Vegas on June 9-11, 2022. This was the first time in over two years that Dr. Alex traveled to a conference. Due to Covid-19, conferences in 2020 were cancelled or rescheduled. Many were held virtually in 2020 and in 2021. Virtual conferences provide an outstanding opportunity to learn, particularly because the videos can be watched at your convenience. But the in-person conferences provided more opportunities to interact with others, network, and meet with vendors.
What is Vegas Cosmetic Surgery?
The Vegas Cosmetic Surgery conference is an annual conference traditionally held at the Bellagio hotel in Las Vegas which brings together doctors from many different backgrounds to share, educate, and learn about cosmetics. Since cosmetic medicine is a relatively new field, training is provided in many medical specialties. This allows for such multispecialty events. Dr. Alex had attended this conference in person for three consecutive years prior to the past two years, which were attended virtually.
What was the content of the Vegas Cosmetic Surgery 2022 conference?
This year the Vegas Cosmetic Surgery conference was organized in a slightly different format. But the educational talks were outstanding. One of the newer topics was on exosome. Exosomes are microscopic particles that are transferred from one cell to another in your body. Exosome contain many ingredients including growth factors and are used to speed up healing, stimulate collagen formation in your skin, and provide overall better results from treatments. The conference included many talks on injectable treatments such as Botox and fillers. There will likely be two or three new alternatives to Botox available at some point this year. One is called daxibotulinum toxin, which has been in development for several years. It has been shown to last up to six months, which is longer than any other product previously studied. Another is called relabotulinum toxin, which unlike other products that come as a powder and require reconstitution, will come as a liquid. There were talks specifically on using fillers for the non-surgical nose job, in the chin and jawline, under the eyes, and in the lips. There were also talks on the use of lasers to rejuvenate the skin. In addition, there were multiple talks on safety and complication management. These are always useful because safety is always the number one priority and it's important to know what to do when something goes wrong. There were also many sponsored talks throughout the weekend and during breakfast and lunch on skin care products, fillers, and lasers. The evenings featured receptions and workshops on injectable treatments and exosomes.
Vegas Cosmetic Surgery Exhibit Hall
The exhibit hall was full of booths from all sorts of companies, from injectable manufacturers to laser devices to skin care products to marketing companies. Dr. Alex enjoyed visiting the Upneeq booth. Upneeq is a new product released this year that helps open up your eyes. The Alastin booth featured many popular products such as the Skin Nectar, Restorative Complex, and Hydratint sunscreen. Allergan, makers of Botox, Voluma, Vollure, Volbella, and Kybella, had a large exhibit. Although they did not have information yet, two new fillers are scheduled to be available later this year, expanding their already diverse portfolio which also includes Skin Medica skin care products and Cool Sculpting for stubborn fat reduction. The Elta MD booth featured a variety of skin care products including a new sunscreen called UV Stick, which is designed for you to be able to easily reapply sunscreen throughout the day. The Sciton laser booth featured the new BBL Hero device, which provides treatments four times as fast as their traditional IPL device.
It was a pleasure for Dr. Alex to attend an in-person conference again for the first time in over two years. Dr. Alex looks forward to attending more such events in the future.
Dr. Alex has performed over 10,000 cosmetic treatments with many satisfied patients. Contact us to schedule an appointment for a free consultation with Dr. Alex in our Encino, CA office.